Marie-Phée Letarte Poirier's career path is more than impressive, not only for the obstacles she has encountered along the way, but also for her unwavering motivation and vision, which enabled her to open the first La Station Beauté franchise in Quebec.
"To get up stronger you have to fall down. Never give up & believe in your dreams!"
Marie-Phée Letarte Poirier has been a seasoned esthetician in Quebec for over 15 years and is recognized in the esthetics field for her unwavering talent and professionalism.
Her journey has shown us that when we have dreams, we just have to believe in them and slowly build our way towards achieving them. Her journey, fraught with pitfalls, has enabled her to grow as a woman, but also to be able to positively support and advise others.
During her studies in aesthetics, Marie-Phée discovered a real passion for improving the perception of external beauty, and for all the technologies that can bring out a woman's inner beauty.
It was from this same passion that her interest in teaching and passing on her knowledge was born. That's why Marie-Phée enrolled in the Bachelor of Education program, so she could combine her passion for beauty with her destiny of passing on her knowledge.
Marie-phée teacher cfp limoilou
While pursuing her studies, Marie-Phée also made a name for herself by training in Brow Microblading, a new service in high demand with her large clientele. Offering her services in several institutes across Quebec, the reputation of her expert hands made her a technician of repute & in demand.
Stroke Pattern 2018, La Station Beauté
It was in 2018 that she discovered La Station Beauté training center, and it was love at first sight. Both for the training atmosphere and the values emanating from the company, a new dream emerged in her heart: to one day open a La Station Beauté franchise in Quebec City.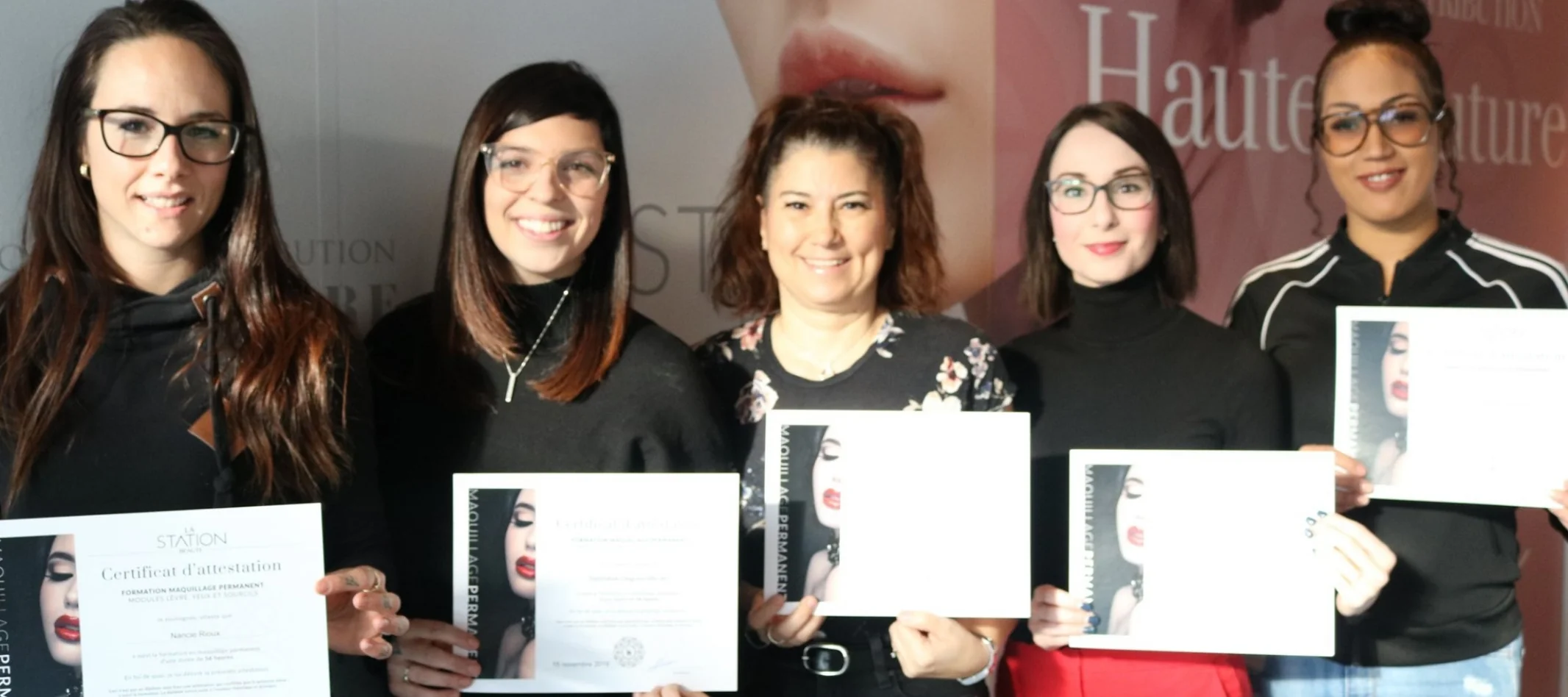 Permanent makeup training 2019, La Station Beauté
After several years' experience in the field, it was in 2020 that she decided to make her dream a reality by opening the first La Station Beauté franchise in Quebec, right in the middle of the Covid-19 global pandemic. Taking advantage of the confinements in force at the time to get her project off the ground, the obstacles she encountered at the time strengthened her skills and her desire to go for it and make her dreams come true.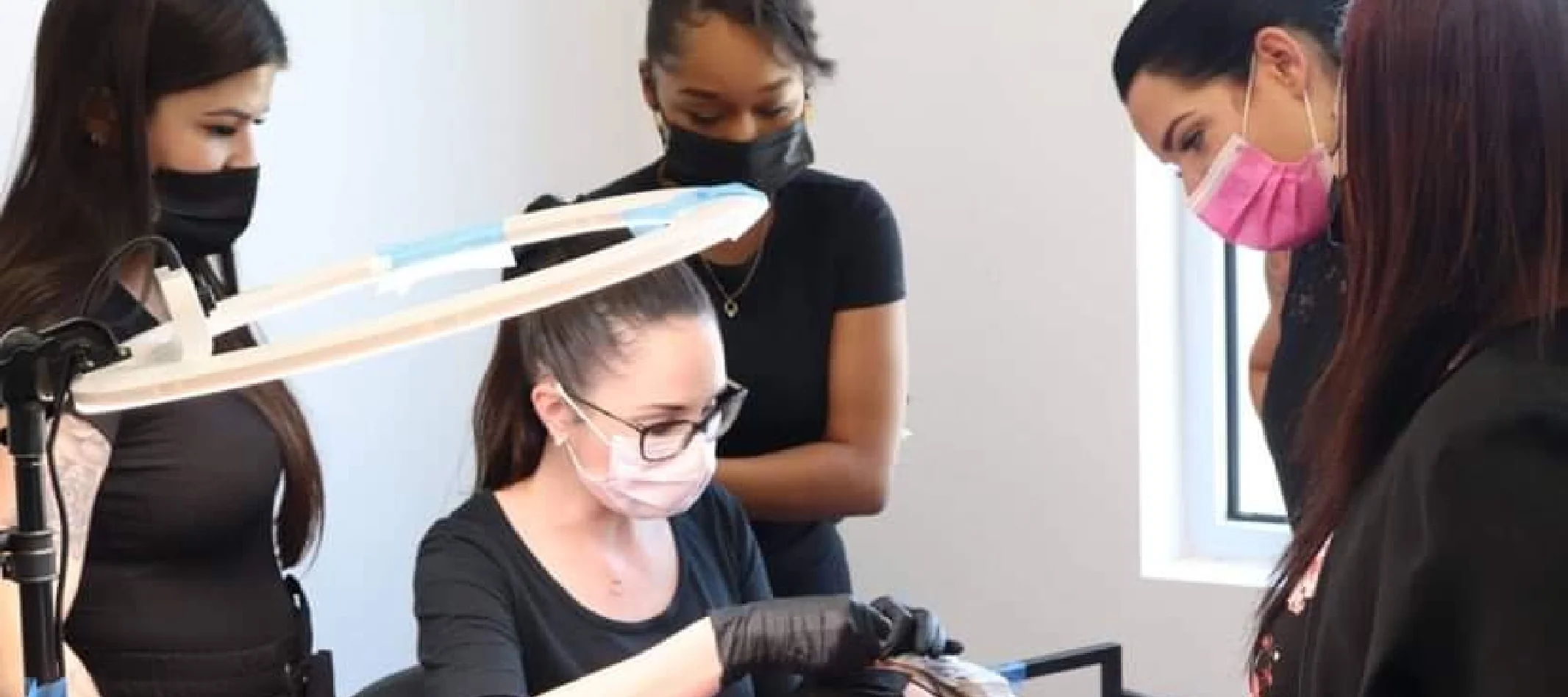 Permanent Makeup Training, La Station Beauté Terrebonne
If you're ever lucky enough to cross paths with Marie-Phée Poirier Letarte, you'll be immediately charmed by her contagious passion for aesthetics and her generosity in passing on her knowledge. It's with great confidence & pride that we can count her among our team.
2007
DEP Aesthetics
CFP de Limoilou
Electric hair removal certification
CFP de Limoilou
2011
Make-up training
Lise Watier
2012
Photo-Epilation Training
CFP de Limoilou
Photorejuvenation training
CFP de Limoilou
2017
Lipblush certification
La Station Beauté
Ombre Brows certification
La Station Beauté
Lashlift certification
La Station Beauté
Henna eyebrow tinting certification
La Station Beauté
Microneedling certification
La Station Beauté
2018
BACC Vocational & Technical Education
Laval University
Microblading & Microshading certification
La Station Beauté
Laser tattoo removal training
Académie Compétences Beauté
2019
Permanent Makeup Certification
La Station Beauté
Stroke Pattern Certification
La Station Beauté
Nanolips & Nanoliner certification
La Station Beauté
Make Dreams Possible – Make Dreams Possible
Give A Constant Support – Give A Constant Support