It was a happy coincidence that Kimberly Turcotte's path crossed that of La Station Beauté. An esthetician by trade, she began her career by expanding her apprenticeships in the field to offer a wide range of services. Thanks to her professionalism & dedication to the treatments she offered, Kimberly is now growing up in our Terrebonne academy.
"The best way to treat your customers is to do it as if you were performing the service on yourself."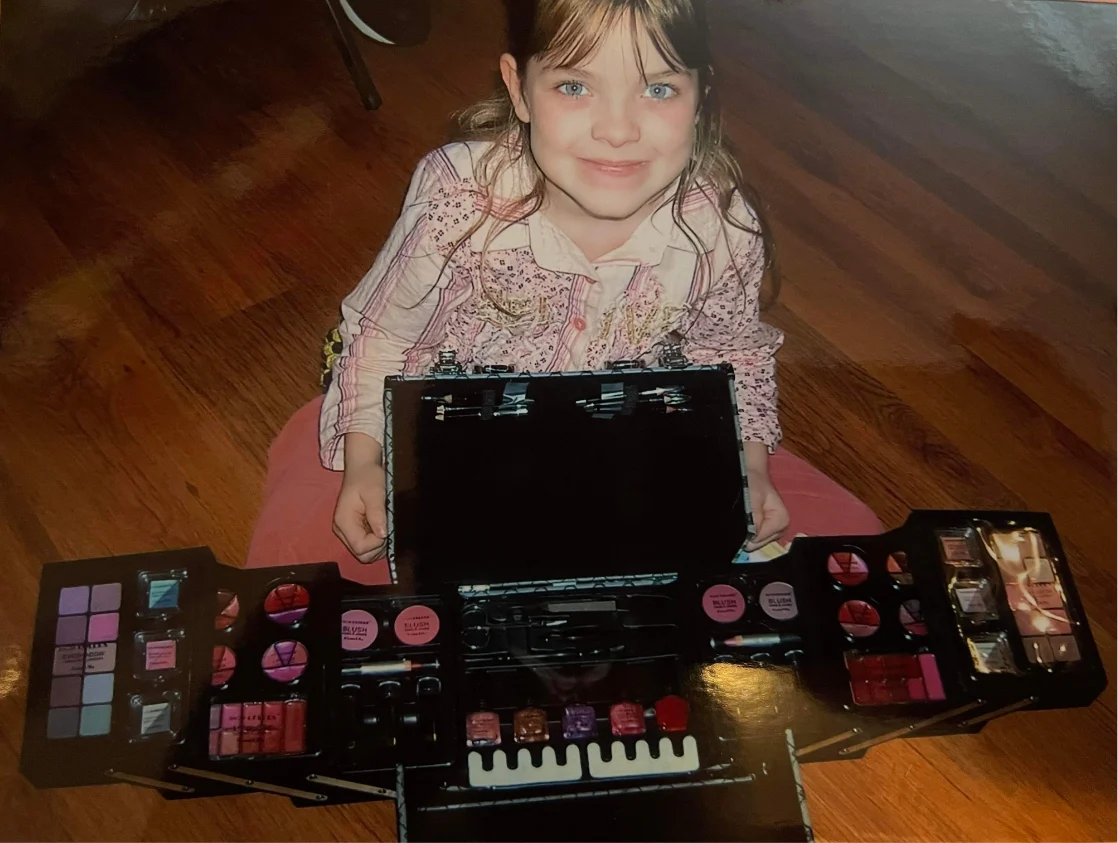 Kimberly Turcotte has been passionate about the world of beauty from an early age. By the age of 5, she was already showing an interest in make-up by wanting to wear it to kindergarten, and was always asking for cosmetics as gifts. Whether it was cases full of eyeshadow, palettes of blush or collections of lipsticks… she was the happiest little girl on the planet whenever she could play with make-up brushes.
Since then, she's grown up and her passion for women's beauty has never ceased to grow, whether it's aesthetic care, hairdressing, make-up, manicures, cosmetics or anything else that has to do with beauty.
Kimberly Aesthetic training 2017
Kimberly has acquired her know-how through continuous training, so that she can take care of women and make them feel radiant, confident and beautiful on the outside as well as the inside. She makes it her personal mission!
Kimberly Lipblush Training
With the goal of building a loyal clientele who trust her, she places great importance on the quality of the care she offers. Every customer is unique, and Kimberly's mission is to make every service personalized, by paying close attention to her clients' expectations.
Kimberly Prestation Lipblush
Her passion for beauty is her little jewel, and she'll make sure she's always polishing it so it never stops sparkling… just like her eyes when she talks about her job!
2017
Diploma in Aesthetics
Skills 2000
2018
Sales & Consulting certification
CFP Des Riverains
2019
Diploma in hairdressing
CFP Des Riverains
2020
Resin & Powder nail art certification
Independent trainer
2021
Certification in Eyebrow Microblading
La Station Beauté
Microneedling certification
La Station Beauté
Certification in Photo-Epilation
La Station Beauté
Certification in Lash Extensions Classic & Volume
La Station Beauté
Certification in Eyelash Enhancement
La Station Beauté
Certification in Henna Eyebrow Tinting
La Station Beauté
Lipblush certification
La Station Beauté
Certification in Ombre Brows
La Station Beauté
Permanent Make-up Certification
La Station Beauté
2022
GelCare certification
Le Manoir
Hair Micro-Pigmentation Certification
La Station Beauté
Certification in Dark Lips - Neutralizing dark lips
La Station Beauté
Blemishes & acne treatment certification
La Station Beauté
Certification in Skin Diagnostics Level 1 & 2
La Station Beauté
Make Dreams Possible – Make Dreams Possible
Give A Constant Support – Give A Constant Support