RAISE NATURALLY YOUR LOOK
Lashlift, also known as lash enhancement, curls natural lashes to revive the eyes without the need for mascara. This technique, designed to curl, lift and color natural lashes without harming them, gives more intensity to the eyes, naturally and instantly.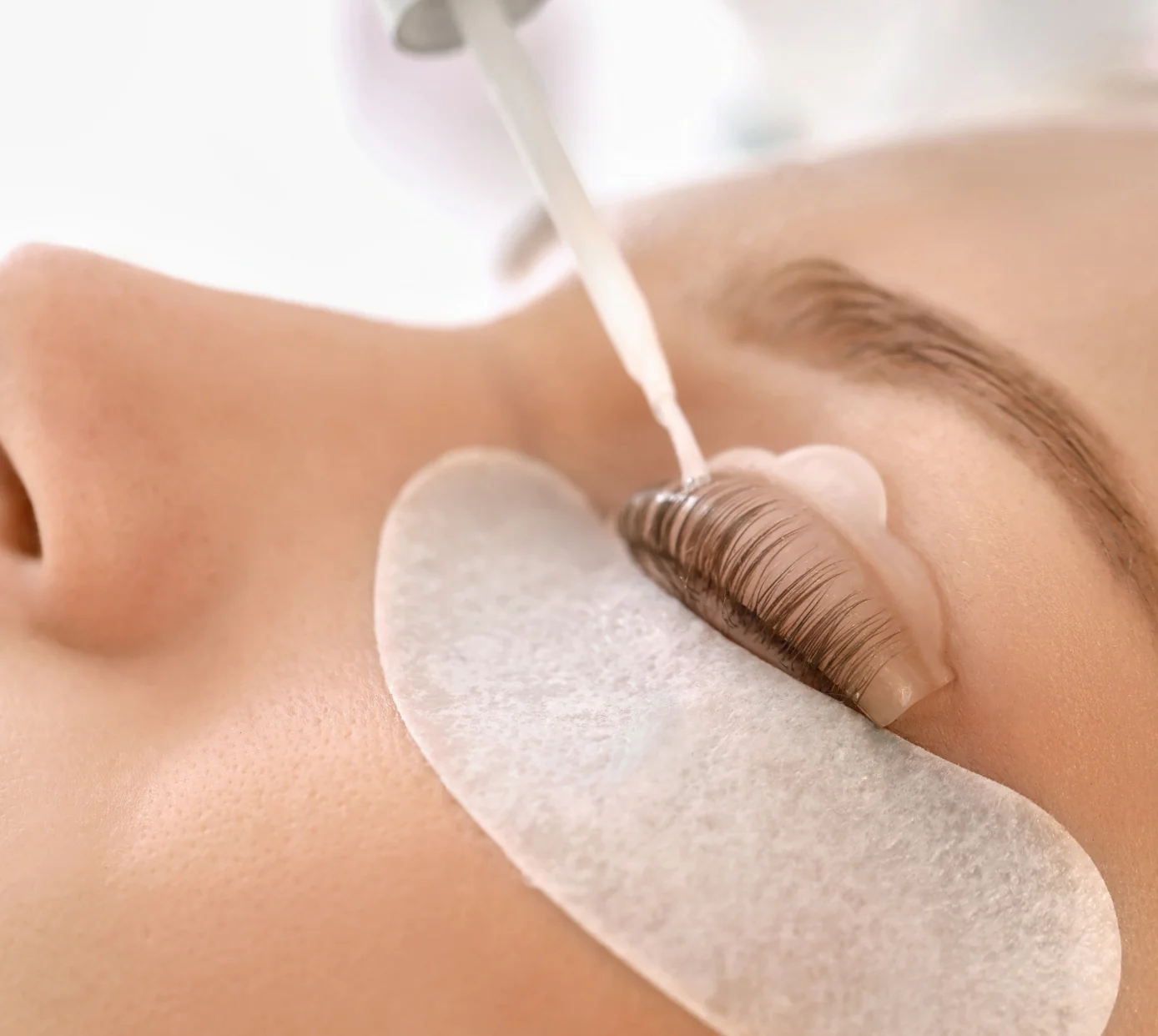 GET A HIGH DEFINITION LOOK
The Lashlift provides high definition lashes thanks to its revolutionary technique that lifts each natural lash from the root and then separates and stretches them evenly.
The new enriched formula allows for a faster delivery and is safe for natural lashes.
The dye, infused with ultra-black pigments, coats the lashes for the most intense look, immediately after the service and for approximately 6 to 8 weeks.
Find out more about the treatment.
The possibilities
Eyelash enhancement is an ideal technique for anyone who wants a quick, painless, low-maintenance, defined and intense look.
This technique lifts natural lashes to give them curvature and intensity as if you were wearing mascara.
For a more dramatic effect, a good length of natural lashes is desired. It is also possible to perform the treatment on shorter lashes for a more delicate effect. Eyelash enhancement is not possible on people with very short, weakened or non-existent natural lashes.
What are the Benefits of care?
Lash enhancement is an advanced technique designed to lift, stimulate, repair and restore natural lashes without the need for false lashes. It is a perfect alternative to lash extensions. Your lashes will get a lift & will be regenerated, repaired and restored at the same time thanks to the nourishing lotion applied at the end of the service. Finally, with the added color complement, you will have perfect, natural-looking lashes for approximately 4 to 6 weeks!
The procedure
The eyelash enhancement service is quick and painless. With an appointment time varying between 45 & 60 minutes, you will get your results instantly!
It is also possible to do only the tinting of the lashes to intensify the color of your natural lashes, allowing them to be more defined, offering them a look of length and intensity quickly./p>
>
Maintain
In order to maintain a high definition look we suggest reviving the lash coloring every 2-3 weeks (approximate appointment time of 15 minutes) & lash enhancement every 6-8 weeks.
>
What you will need to do before & after the performance
It is important to remove your contact lenses before the service (if applicable).
If you have recently had eye surgery, contact your health care provider to get approval for treatment.
Please do not come in if you have any irritation of the area or any kind of ailment (conjunctivitis, styes, etc.). We can reschedule your appointment.

Immediately following the procedure you should avoid wetting the area for approximately 24 to 48 hours.
You can continue the application of your lash amplifier serum for an even more intense effect during your next services.
Products containing oil or any other derivative should be avoided in order to prolong the duration of your lash enhancement.
Eyelash enhancement is possible on pregnant women but the result may be less visible. The service is not possible on people with very short, weakened or non-existent natural eyelashes or even on a person with an irritation in the area or any form of ailment (conjunctivitis, styes, etc.).
It is now time to take
care of yourself!
WE ARE ARTISTS – WE ARE ARTISTS
WE ARE ARTISTS – WE ARE ARTISTS