HIGH LIGHTS DEFINITION FOR A SHINING & SENDING LOOK
Eyelash extensions are in high demand and will give you a beautiful look from the moment you wake up. Whether you choose a natural and elegant look or a dramatic and intense one, we bet you won't be able to do without them!
Several types of extensions are available on the market to meet your needs. The classic eyelash extension application offers an elegant and natural result by bringing length and definition to your lashes. The Russian Volume eyelash extension application, on the other hand, provides a dramatic look of incomparable intensity. You will obtain an intensely glamorous look.
Find out more about the treatment
Are the extensions harmful for the lashes?
Eyelash extensions are always chosen according to the length and thickness of your natural lashes. This way, they will not damage your lashes, even in the long term. Our qualified technicians will take the time to advise you on the ideal type of application according to your morphology and the condition of your natural lashes.
They will also explain how to care for your extensions at home in order to prolong their retention while keeping your natural lashes strong and healthy.
CLASSIC OR VOLUME: Which type of installation is ideal benefits for you?
The Classic eyelash extensions application creates a natural look by adding a single extension per natural lash, for a result similar to mascara application.
The application of Volume Russe eyelash extensions allows for density to be added to natural lashes since small clumps comprising several extensions will be placed on them. The extensions used are thinner than those used in classic eyelash extensions which does not damage the natural lashes. The number of extensions per bunch will depend on your natural lashes and the desired look.
For a happy medium, opt for Hybrid eyelash extensions, which is a mix of Classic and Russian Volume techniques. Some lashes will include clumps while others will include classic lash extensions, all chosen according to your desires!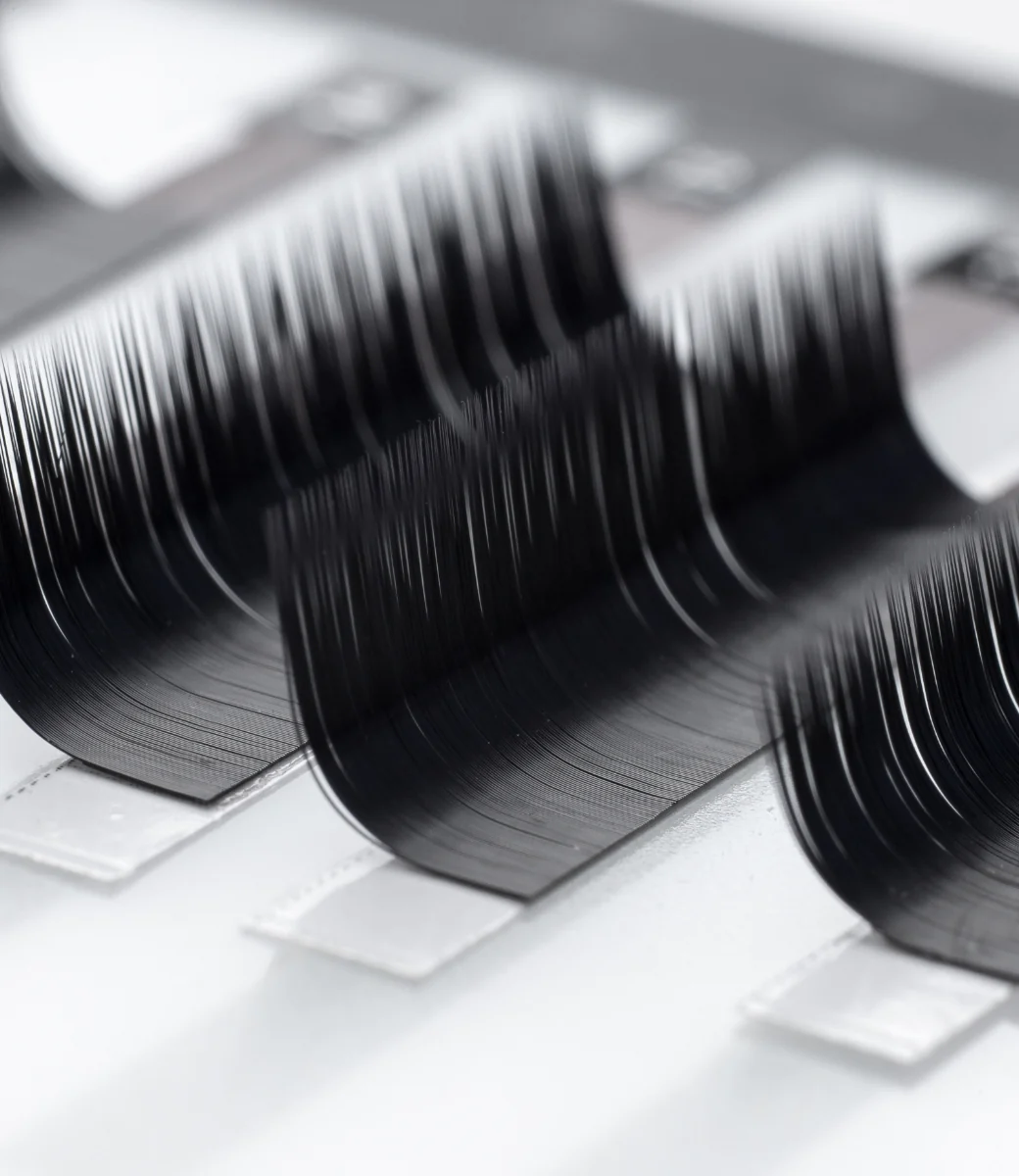 How long will the service last?
The eyelash extension service is relaxing and causes no discomfort. A classic application requires approximately 2 hours while a Russian Volume application will last 3 to 4 hours.
>
How often should I touch up?
THE DURABILITY OF THE COLORING
It is recommended to do the first touch-up two weeks after the complete installation. It will then be possible to do them every 3 to 4 weeks, depending on your needs and your lifestyle. To be considered as a touch-up, you must not be missing more than 75% of your extensions. If this is the case, the full application rate will be applied.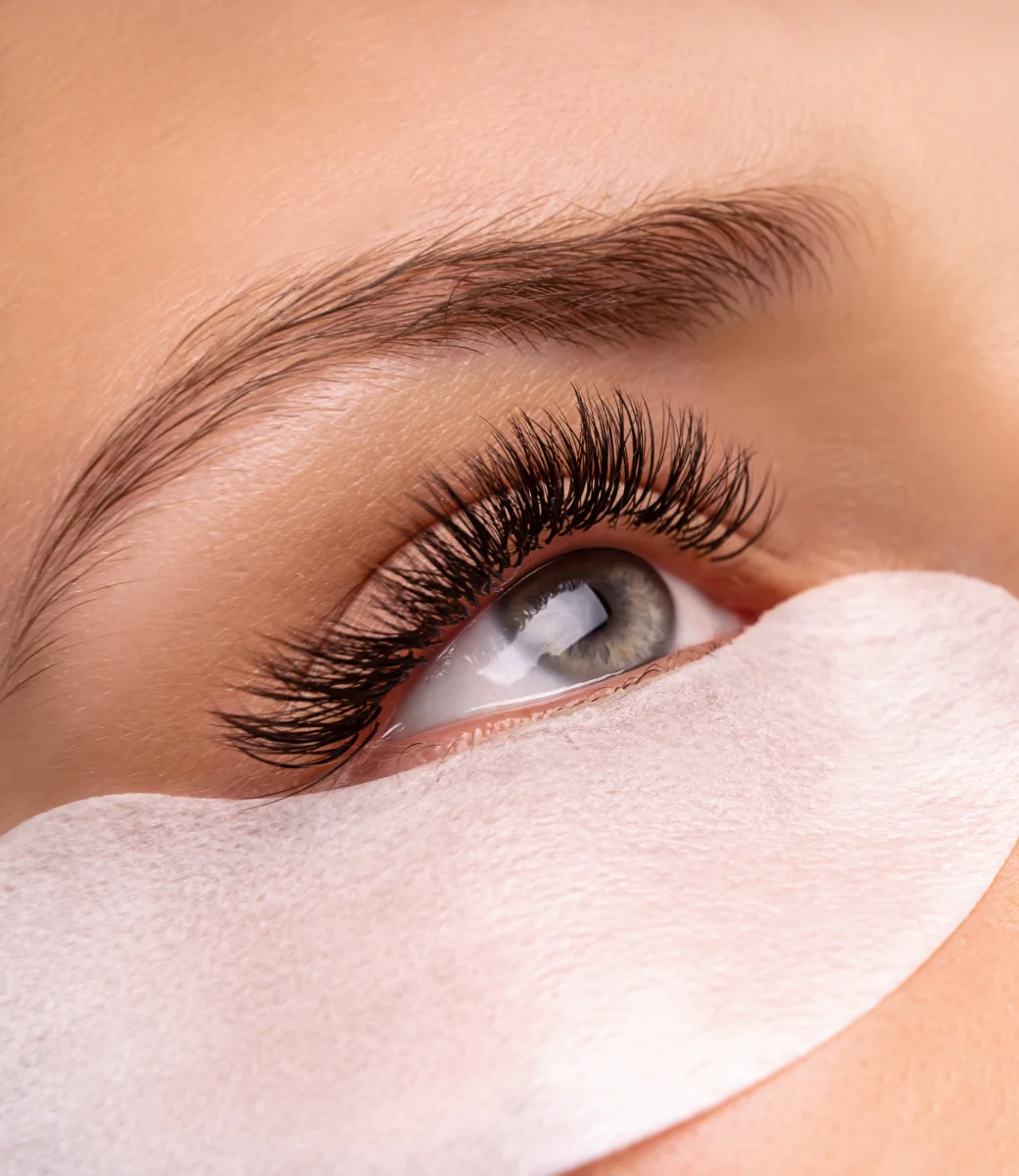 >
What you will need to do before and after the performance

If you wear contact lenses, remove them before your appointment. You can put them back on immediately after the appointment.
You must remove your eye makeup before your appointment. You can also arrive a few minutes early to do it on the spot.
It is recommended that you wash your hair before your appointment to avoid getting your eyelash extensions wet after the service.
Following your application of eyelash extensions, you must wait a minimum of 2 hours before wetting them.
Products containing oil or whose texture is too rich (greasy) are to be avoided because they can reduce the duration of your extensions.
You must clean your eyes daily, even if you do not wear makeup. Pollution, sebum, dust and/or makeup will remain on the natural lashes and extensions and could cause an infection.
Avoid touching, pulling or rubbing your lash extensions.
It is recommended to do the first touch-up two weeks after the complete installation. It will then be possible to do them every 3-4 weeks, depending on your needs.
Never apply mascara, eyeliner or makeup remover on eyelash extensions unless they have been designed for this purpose. In fact, waterproof makeup may cause premature loss of eyelash extensions.
Never use a mechanical eyelash curler because it can damage your natural lashes. Use a heated eyelash curler, if necessary.
Avoid using cotton balls, cotton swabs, makeup remover pads or wipes on your eyes because the fibers could get caught in the lash extensions and/or pull them out.
Avoid heat sources such as cigarette lighters or ovens as this may burn your extensions.
Brush the extensions daily with the brush given by your technician.
Anyone with weakened eyelashes that can be caused by many reasons such as: chemotherapy, trichotillomania, madarosis, hormonal imbalance, etc.
Anyone who has had eye surgery in the last 6 months.
*Please note that certain contraindications may be admissible only with the approval of a physician.
Anyone with an active eye infection such as conjunctivitis, styes, blepharitis, etc. It is best to consult a health care professional if you have symptoms similar to any of these infections.
*Please note that certain contraindications may be admissible only with the approval of a physician.
It is now time to take
care of yourself!
WE ARE ARTISTS – WE ARE ARTISTS
WE ARE ARTISTS – WE ARE ARTISTS